Horse feeds
Manor Farm Feeds Horse Feeds are designed to fulfill all of your horse's feed requirements:
Made from carefully selected ingredients of Natural origin.

Contain no substances prohibited under Jockey Club Rules.

Are palatable and easy to digest.Contain the correct fibre level to ensure slow and safe digestion.

Contain the correct balance of energy, protein, vitamins and minerals for your horse's needs.

Feeding Your Horse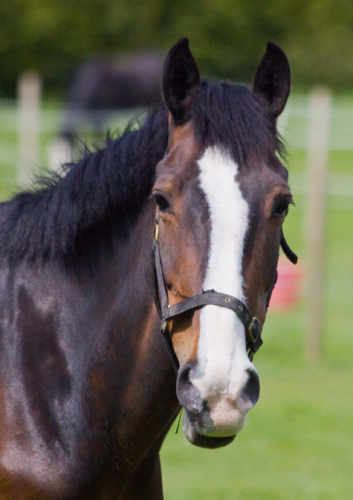 Your horse is a sensitive animal with a delicate digestive system. Four basic rules need to be observed:
Feed concentrates little and often.

Water and long forage should be on continuous offer.

The overall diet should be matched to your horse's energy, protein, mineral and vitamin requirements

The diet must not be changed quickly. Offer the same basic feed every day. If change is essential, then introduce new feeds slowly. This includes grass and hay.

Manor Farm Feeds Range of Horse Feeds
Quiet Horse Coarse Mix:
Non-heating and highly palatable mixture for horses in light to moderate work. Contains no Oats. Our best selling feed. Safe to feed to any horse.
Harvey's Herbal Coarse Mixture:
Non-heating herbal coarse mixture. A carefully selected blend of herbs and alfalfa, provide an aromatic background to this attractive mix. Suitable for horses in light work. Also feed as an appetiser to horses in heavier work.
Horse and Pony Cubes:
A palatable and easily digested ration in cube form. Non-heating blend of low protein and low energy ingredients. Feed to horses and ponies on little or no work.
Working Horse Coarse Mix:
A medium energy protein and energy coarse mix, suitable for hunters, competition horses and other horses in medium levels of work.
Mare and Foal Coarse Mix:
Designed specifically for brood mares, mares in lactation and foals up to a year in age. High levels of energy and top quality protein as well as minerals and vitamins. Highly palatable.
Weight Plus Coarse Mix:
A blend of cooked cereals and oils. Ideal feed for putting on weight or maintaining condition of thin or older horses.