Featured Customers
We are proud of what our customers do and our contribution to their success. Here are just a couple of examples.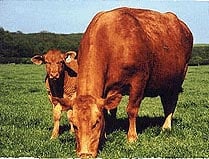 The Oxey Herd of Pedigree South Devons
Beef directly from the Farm Diane and Richard Wright established the Oxey Herd of pedigree South Devon cows in 1988. The herd comprises 150 cows, producing both pedigree breeding stock for sale and high quality beef for sale directly from the farm. All cattle for beef are born and raised at Oxey Farm on a natural and stress-free system. They are fed on grass, home grown feed and a custom-made feed from made Manor Farm Feeds.
Animals for beef are slaughtered at a local butchers, only 3 miles from the farm. There they are hung in the traditional way, before jointing. This traditional production system produces beef how it used to be produced, and provides beef how it used to taste!
Ordering
Beef is sold in 50-70 lb packs consisting of a selection of Prime Cuts, Mince, Stew, Sausages and Burgers. Beef is delivered frozen and labelled and requires 0.1 cu.m. of freezer space.
Contact Katherine Wright - Tel: 01572 717003, Evening Tel: 01572 717230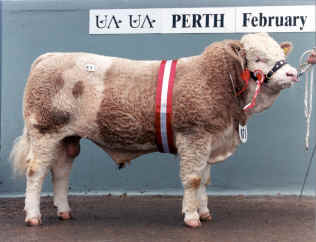 Brooklyn Simmentals
Linda and Haddon Burditt have had some terrific successes with their small herd of Simmental Beef Cattle. After winning the Supreme Champion Award at the Royal Show with Bluebell (The Brigitte Bardot of Simmental Cattle!) in 1996, much more success has followed.
For more details about Brooklyn breeding stock contact:
K.H. & L.M. Burditt, Brooklyn House, Lubenham, Market Harborough, Leicestershire LE16 9TJ Telephone: 01858 433899